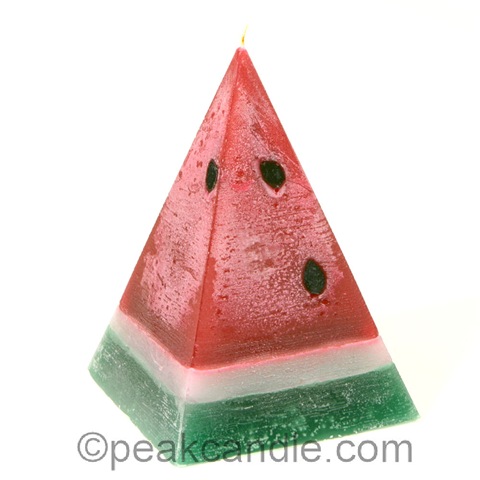 Get ready for summer with this fresh, fun project!
You Will Need:
Instructions: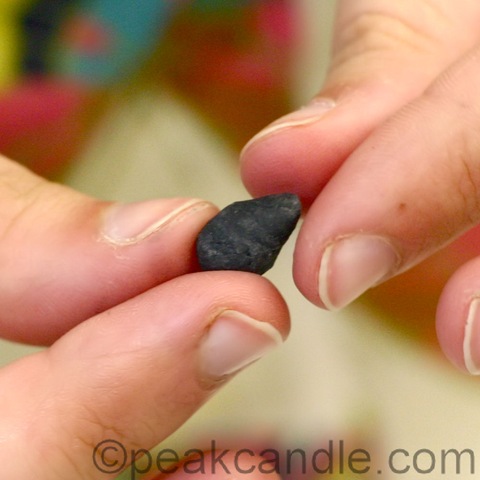 1. Heat a small amount of beeswax (about 2 ounces) in a double boiler and add about 2-3 drops of black  dye. Pour a few drops in one spot on a cookie sheet and allow to cool slightly. Peel the wax off the cookie sheet and mold it between your fingers into a teardrop shape to form a "seed". Repeat until you have the desired number of seeds.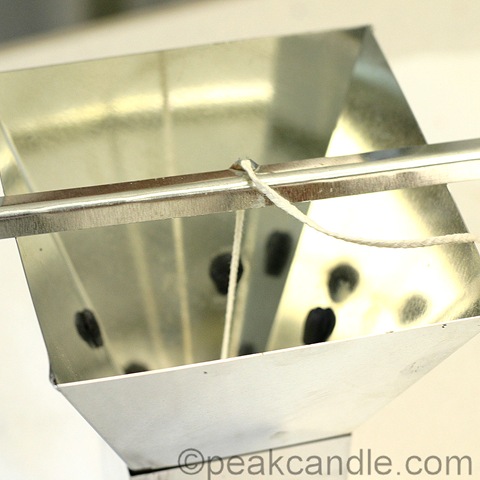 2. While the seeds are still slightly warm and pliable, press the seeds against the sides of the pyramid mold until they stick there on their own.
3. Heat your pillar wax in a double boiler and add your fragrance  oil. For your first pour, add 5-7 drops of Red/Pink Liquid Dye. While your wax is heating, prepare your mold with wick and mold sealer, resting the pyramid mold on its  square base.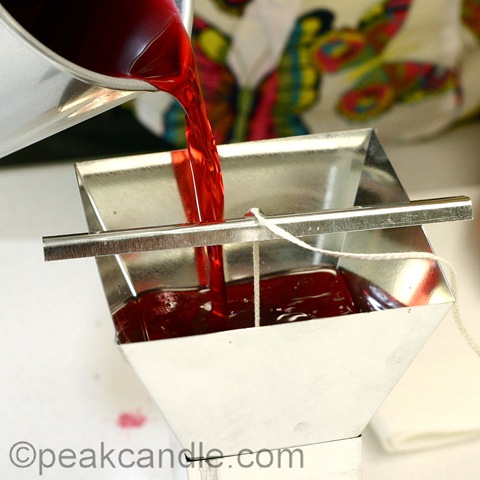 4. Pour your first layer of wax (red/pink) at about 145 degrees F, leaving about 2 inches of space from the edge of the mold. Pouring at this temperature will create a cold pour look that adds to the candle's watermelon appearance. Allow this layer to cool enough to form a thick skin, but not enough to separate from the mold, while preparing the white wax for your second layer.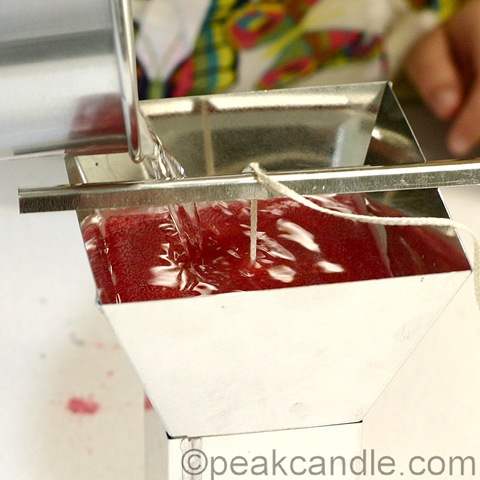 5. Pour your second layer (about 3/4 inch thick) at about 170-175 degrees F, and allow to cool enough to form a thick skin as with your first layer. Meanwhile, prepare your green wax (about 3 drops of Hunter Green Liquid Dye) for your final layer.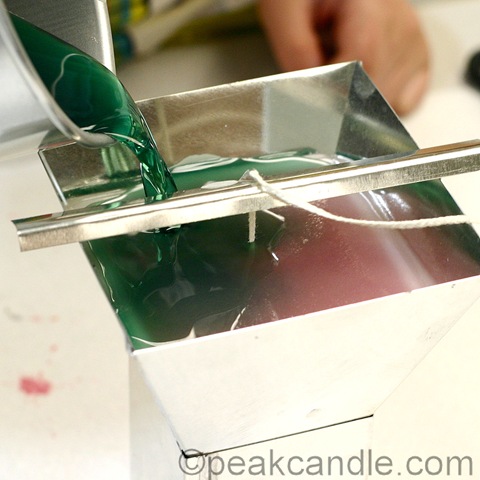 6. Pour your final (green) layer at about 10 degrees hotter than the second (white) layer and fill the rest of the mold. Save some wax for a re-pour. Once the green wax has formed a thick skin, poke relief holes with a skewer. Allow candle to cool completely. Reheat your leftover wax and fill in the sink hole.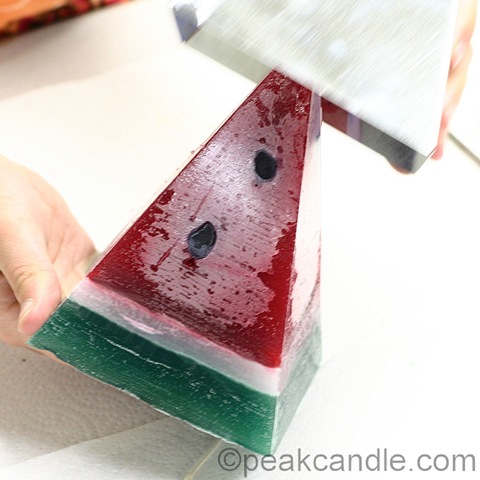 7. Once your candle is completely cool, carefully remove it from the mold. After you have removed it from the mold, you may wish to blow a heat gun gently over the sides of the candle to darken it. This will also create small drops of wax to look like a nice, cold, juicy slice of watermelon!
8. Enjoy! These candles are the perfect decoration for any summer barbeque or 4th of July bash!