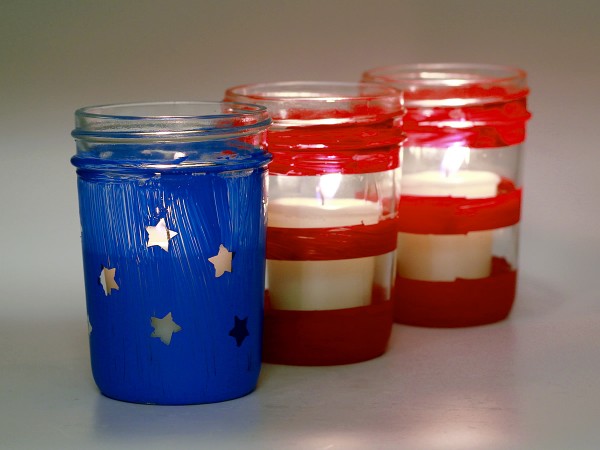 These hand-painted flag lanterns make a great addition to any outdoor décor!
You Will Need:
–Mason or Jelly Jars
-Glass Paint (Blue and Red)
-Paint Brush
-Star-shaped Stickers
-Tape
–Container Wax and Wicks OR
–Votive Wax, Wicks, and Molds
–Fragrance Oil (optional)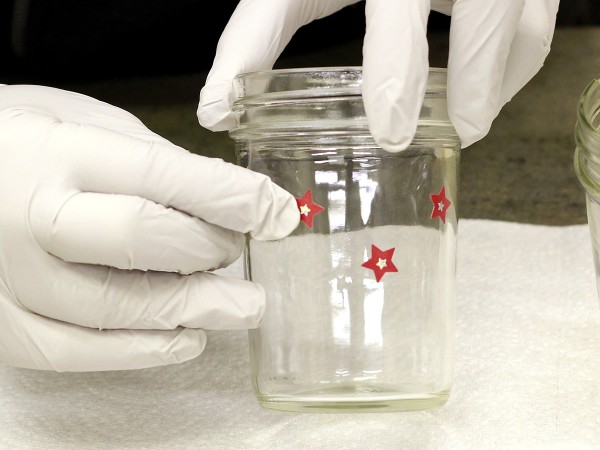 Step 1:
Read the package instructions for your glass paint and clean the surface of the glass if necessary. Place star-shaped stickers all over the outside of one of the mason or jelly jars and set aside.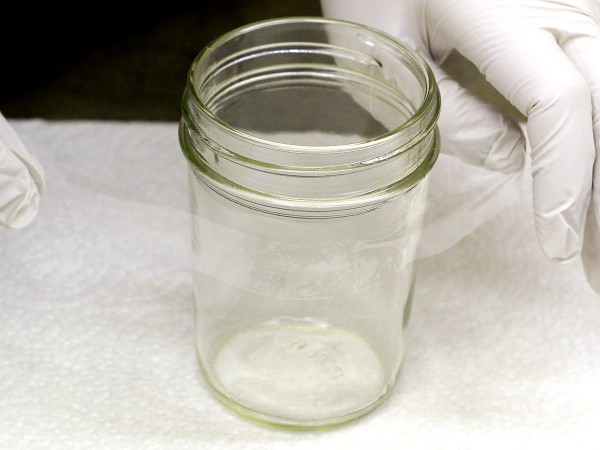 Step 2:
Carefully wrap a couple pieces of tape around two more of the jars to make approximately even stripes.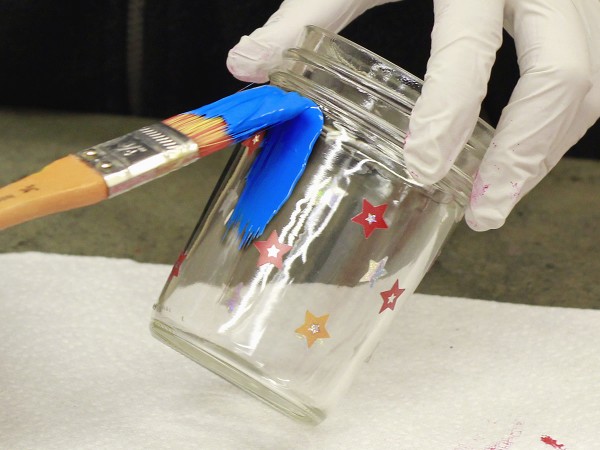 Step 3:
Dip your paint brush in the blue paint and gently paint all over the glass, taking care not to pull the stickers off with the brush. Set the jar on a paper towel to dry.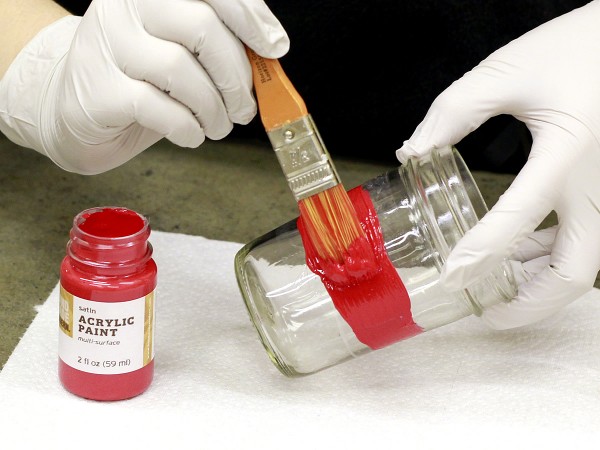 Step 4:
Rinse and dry your paint brush and paint red stripes in between the stripes of tape. It's ok if you go outside the lines, since the tape will provide a nice finished edge. Set aside and allow the jars to dry as long as the paint recommends.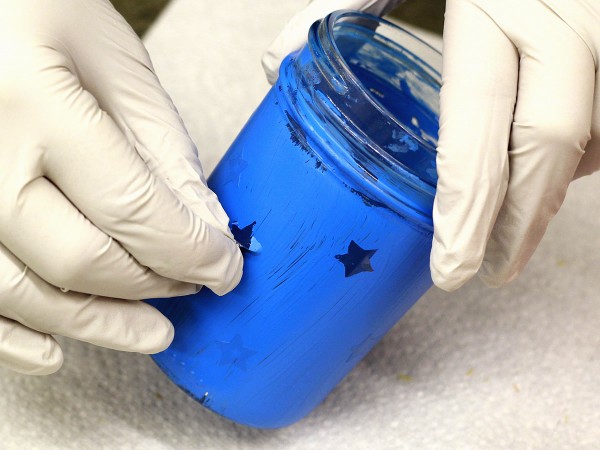 Step 5:
When the paint is completely dry, carefully remove the stickers. You may need to use a paring knife or something similar to help peel the stickers off.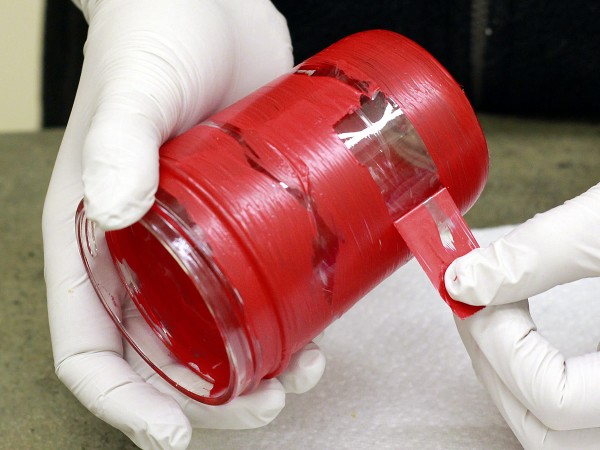 Step 6:
Find the end of the tape and slowly and carefully peel it off at an angle to produce a sharp, clean edge.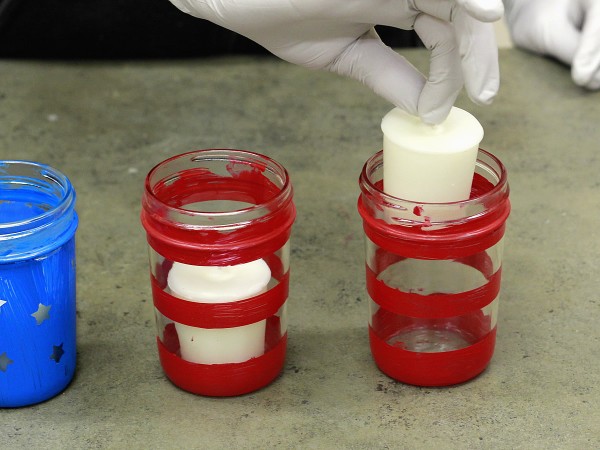 Step 7:
Now you can either fill the jars with uncolored container wax or make uncolored votive candles to place inside. Tip: Citronella Fragrance Oil works great to help keep the bugs away! Arrange the lanterns in a row with the stars on the left, light the candles, and enjoy!